Long-Term Management Vision 2030/Medium-Term Management Plan 2023
Becoming an Innovative Energy &
Service Company That Continues to Be the First Choice of Customers
In 2017, the Daigas Group formulated the Long-Term Management Vision toward FY2031 with the aim of "becoming an innovative energy & service company that continues to be the first choice of customers" and realizing carbon neutrality by 2050.
In our Medium-Term Management Plan 2023, "Creating Value for a Sustainable Future," announced in 2021, we have adopted a backcasting approach from our long-term vision in formulating our plan. Our aim is to create "value for a sustainable future" together with our stakeholders and continue to grow as a corporate group that creates value that contributes to solving social issues, with the goal of achieving a sustainable society.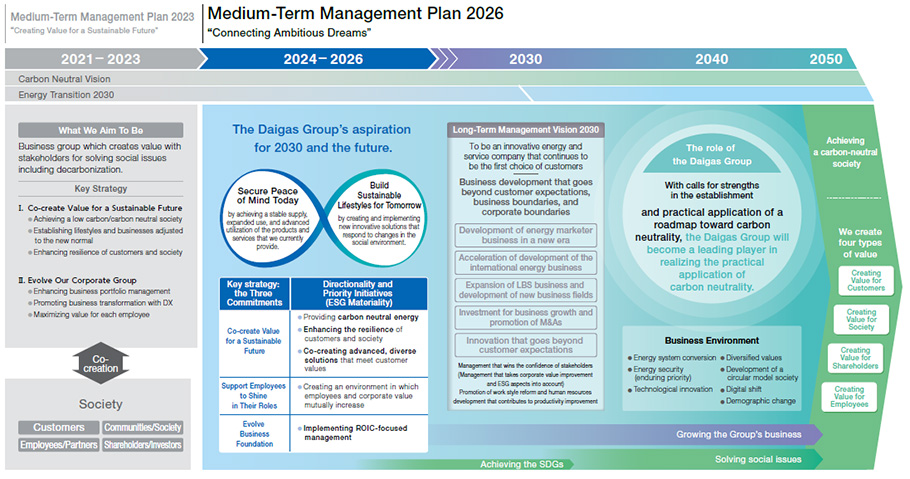 Medium- to Long-term Management Indicators
When Medium-Term Management Plan 2023 was formulated, ROIC was introduced as a management indicator. Important aspects (materiality) were newly identified and indicators were established to accelerate ESG management.