Long-Term Management Vision 2030
Becoming an Innovative Energy & Service Company that Continues to Be the First Choice of Customers
The Daigas Group formulated the "Long-Term Management Vision 2030," called "Going Forward Beyond Borders," and the "Medium-Term Management Plan 2020," both in March 2017. The Group aims to contribute to the development of society, local communities and customers by going beyond "customer expectations," "business boundaries" and "corporate boundaries." By doing so, the Group aims to become an innovative energy and service provider which continues to be chosen by customers through successive generations.
The Daigas Group has adopted "a service-first" policy as its corporate motto, while continuing to be a corporate group which can support customers for their "further evolution" in consumer life and business. In its corporate principles, the Group is committed to creating four values—"value for customers," "value for society," "value for shareholders" and "value for employees." Based on this principles, the Group will also cherish "three guiding principles" until fiscal 2031 and implement activities to realize the Long-Term Management Vision.
Daigas Group Corporate Principles and Three Guiding Principles toward FY2031
Daigas Group Corporate Principles
Corporate Motto
Service First
What the Daigas Group aims to be
A corporate group that supports continuous advancement of consumer life and business
Daigas Group Declaration
The Daigas Group is committed to
creating four values.
The Daigas Group is committed to creating value primarily for customers,
as well as for society, shareholders and employees.
Value for customers
Value for society
Value for shareholders
Value for employees

Three guiding principles toward FY2031
Continue providing as many customers as possible with high-quality service, developed on the basis of its "service-first" policy.
Always strive to be professionals who pursue innovative challenges.
Continue to be trusted by investors, corporate partners, employees and society.
FY2018-2021 Medium-Term Management Plan
Measures to be taken under the Medium-Term Management Plan 2020
Enhancement of solutions business for residential customers
Enhancement of solutions business for commercial and industrial customers
Establishment of competitive
power-supply portfolio
Development of pipeline network
operator business
Efforts to expand international energy business
Securing of a business footing in the LBS business and exploration of new business fields
Long-Term Management Vision 2030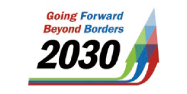 Becoming an innovative energy & service company that continues to be the first choice of customers
Going beyond customer expectations
Always try to provide services that go beyond customer expectations with a challenging spirit
Going beyond business boundaries
Expand business fields to contribute to society, local communities and customers
Going beyond corporate boundaries
Pursue business alliances and M&As in broader business fields both in Japan and abroad
"What we aim to be in FY2031" - Target income level and structurre

*1

Crude oil price: 55 dollars / barrel exchange rate: 115 yen / dollar

*2

Crude oil price: 70 dollars / barrel exchange rate: 115 yen / dollar

*3

Based on consolidated ordinary profit

*4

Profit from the gas business includes profit from selling gas appliances and LNG.

*5

Life & Business Solutions