Value Creation Process of the Daigas Group
Value Creation Process
We aim to realize sustainable value creation for stakeholders and society by leveraging our capitals with strengths and following our values that have been long cherished since the company's foundation.
Under the Daigas Group Medium-Term Management Plan 2023: Creating Value for a Sustainable Future, we are committed to creating value for a sustainable future with our stakeholders and achieve further growth as a corporate group that provides solutions to social issues for realizing a sustainable society.
The Daigas Group will strive to evolve into an innovative energy and service company that continues to be the first choice of customers by creating a strong business portfolio through autonomous growth of each business unit.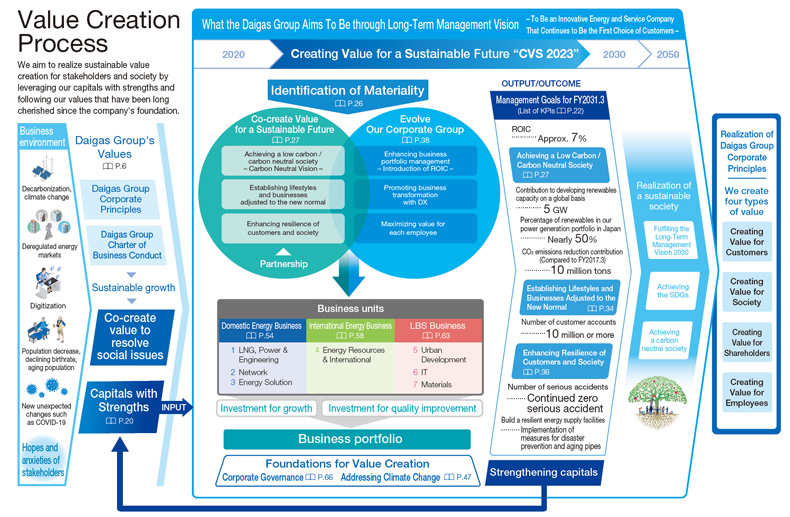 Daigas Group's Businesses and Capitals with Strengths
We aim to create value for a sustainable future and evolve as an aggregate of multiple businesses through expansion into new global fields. We will strive to achieve that by leveraging our capitals with strengths and our expertise in the three core business segments: the Domestic Energy Business, International Energy Business, and Life & Business Solutions Business.