Osaka Gas Urban Development Group
Our real estate business extends widely to include the development of properties such as sale and rental apartments, office buildings, management of buildings and facilities, and so on.
What We Aim to Be in FY2031.3
The Group aims to be a corporate group in which employees are actively engaged in various areas including development, operation, and maintenance, and one that meets the needs of customers and society through diverse solutions that are blended with real estate and services.
Efforts Toward Sustainable Growth
We aim for sustainable profit growth and improvement of capital efficiency by deepening the strength of existing businesses, expanding business domains, and evolving our business model. Specifically, we will develop apartments that pursue value creation, launch new businesses such as logistics real estate, provide comprehensive facility management services in the building maintenance business, and provide interaction opportunities and a business environment that triggers the creation of innovations in the research park business.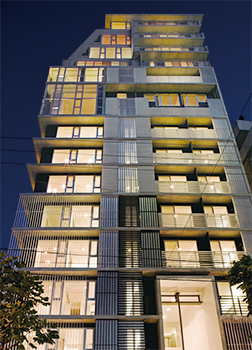 Rental apartments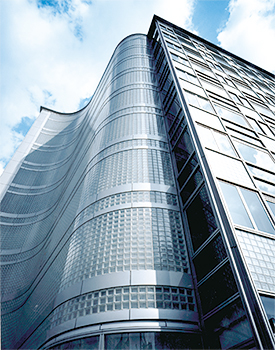 Rental offices
Implementing Product Planning that Meets the Needs of the Times and Customers, Leading to SUUMO AWARD
As work styles become more diverse and new lifestyles, including staying at home, take root, these changes in lifestyles are also resulting in changes in the needs of condominium residents.
Osaka Gas Urban Development Co., Ltd. has engaged in a range of product planning to provide living environments that meet these changing needs, offering customers' new lifestyles.
For example, purchasers of an apartment of condominium Scenes Omori Park Side are given free use privileges of ADDress, a nationwide multi-location residential service run by ADDress Inc., and BIZcomfort, a nationwide co-working space network run by WOOC Co., Ltd. In addition, at a condominium Scenes Kyoto Enmachi, Osaka Gas Urban Development has partnered with Casie Co., Ltd. to offer Japan's first art subscription service for condominiums. It has also partnered with Social Interior Inc. to offer the "subsclife" furniture and appliances subscription service. Further, it has introduced "TukTuk," a convenience stand service operated by Relic Inc. that offers unmanned sales of food and daily necessities, at 13 Urbanex rental apartment buildings in the greater Tokyo area.
In recognition of these ongoing initiatives and of its introduction of ENE-FARM and other energy-creating systems, the company won the Grand Prize in the "Creativity and Progressiveness" category and an Award for Excellence in the "Property Viewing Satisfaction" category of the SUUMO Award Kansai Edition for the first time. The SUUMO Awards are judged by purchasers of new condominium.
We will continue to create highquality living and business environments that are one step ahead through real estate solutions that meet the needs of customers and society.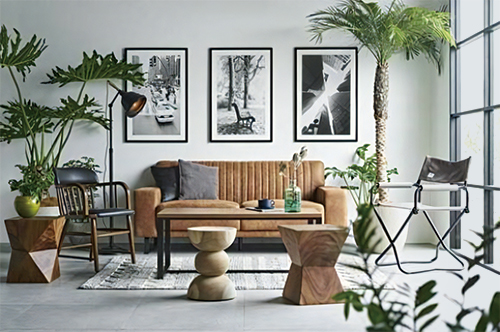 Conceptual image of use of "subsclife"