Business on North America
Stataus of Investment for Growth
During FY2021.3, profits from investment for growth expanded as output of Sabine Oil & Gas Corporation grew steadily, and also, commercial operation of the 2 and 3 trains has started at the liquefaction business at the Freeport LNG Project in Texas, USA. We acquired all shares of Sabine Oil & Gas, a US upstream business in FY2020.3. We aim to achieve long-term and stable profit contribution by continuously promoting the businesses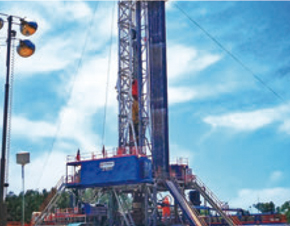 Sabine Shale Gas Project in USA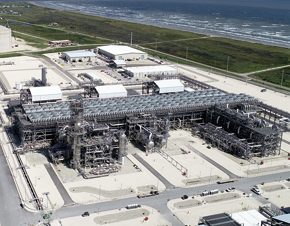 Freeport LNG Terminal in USA Courtesy of Freeport LNG Development, L.P.
Participated in Distributed Solar Power Projects
As for the IPP projects in North America, we invested in SolAmerica Energy, LCC, a U.S. distributed solar energy project developer, in March 2020. This investment marks the Group's first participation in the U.S. renewables market. Through the investment, in addition to distributed solar power generation projects in the U.S., we will participate in projects such as a fuel cell project that is promoted together with distributed solar power as well as a community solar project that enables to offer solar power energy to broader consumers. In June 2021, we entered into an joint venture with Summit Ridge Energy, LLC to cooperate in distributed solar power projects. We will acquire distributed solar power plants, which Summit Ridge Energy will build in Maine, through the joint venture company and will operate the plant over the long term. We will continue to actively explore development investment opportunities on renewable energy power sources that are expected to expand in the USA.
Asia/Decarbonization
Participated in a Fuel Switching Business at Food Plants in Vietnam
Sojitz Corporation and the Company's joint venture company Sojitz Osaka Gas Energy Company Ltd. (SOGEC) has concluded an agreement with Acecook Co., Ltd.'s subsidiary, Acecook Vietnam Joint Stock Company (ACV), to provide natural gas to ACV's food plants.
The objective is to improve the plants' work environment and reduce CO2 emissions by replacing the coal-fired boilers at two of ACV's food plants with highly-efficient gas-fired boilers. This business will be a subsidized project under the Joint Crediting Mechanism scheme undertaken between Japan and Vietnam, and expects to reduce CO2 emissions by approximately 76,300 tons over a 10-year period. Under this scheme, over half of this reduced CO2 amount will be credited to the Japanese government, which will help Japan to realize its reduction targets for CO2 emissions.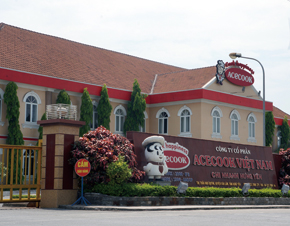 Hung Yen plant of Acecook Vietnam Joint Stock Company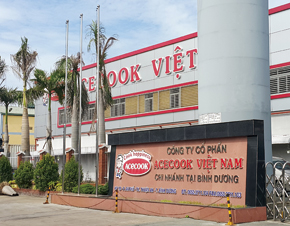 Binh Duong plant of Acecook Vietnam Joint Stock Company
Investment in a Green Ammonia Start-up Company
In March 2021, the Group invested in Starfire Energy Inc., a company developing technology to produce the carbon-free fuel known as "Green Ammonia" from renewable energy, air and water. Starfire Energy Inc. is a U.S. start-up company developing small-scale distributed green ammonia production modules and technology for cracking ammonia into hydrogen. Green ammonia has no CO2 emissions in manufacturing and combustion, and efforts are ongoing to rapidly commercialize it for manufacturing and supply businesses as a leading energy source for achieving a carbon neutral society. We will support Starfire Energy Inc.'s technology development for realizing commercialization in the future.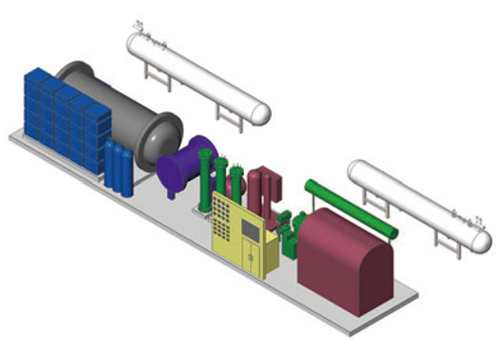 Green Ammonia Production Module (under development) Source: Documents of Starfire Energy Inc.