As an energy business operator, the Daigas Group has focused on the natural gas value chain from early on and has made investments abroad accordingly. In the future, we will continue to invest outside of Japan and by FY2031.3 will increase our international-to-domestic business ratio to 1:2. The Daigas Group will create a business model capable of generating balanced earnings streams from North America, Asia, Oceania, and Europe.
FY2021.3 Results
Net Sales ¥69.1 billion
Segment Profit* ¥22.1 billion
*Operating profit (loss) + Share of profit (loss) of entities accounted for using Equity method
Investment for Growth for FY2031.3
¥550.0 billion*
*From FY2018.3 to FY2031.3 (Plan)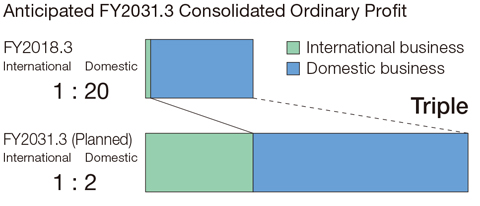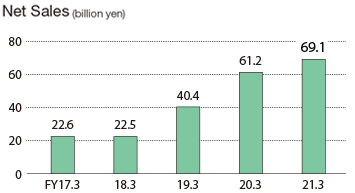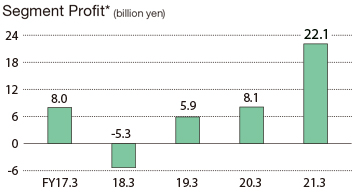 Note:

Since FY18.3, Sumisho Osaka Gas Water UK Limited, an equity-method affiliate, changed its segment from "Life & Business Solutions" to "International Energy Business." FY17.3 results are calculated based on the contents after the change.