Special Features: Co-create Value for a Sustainable Future
- Daigas Group×Stakeholders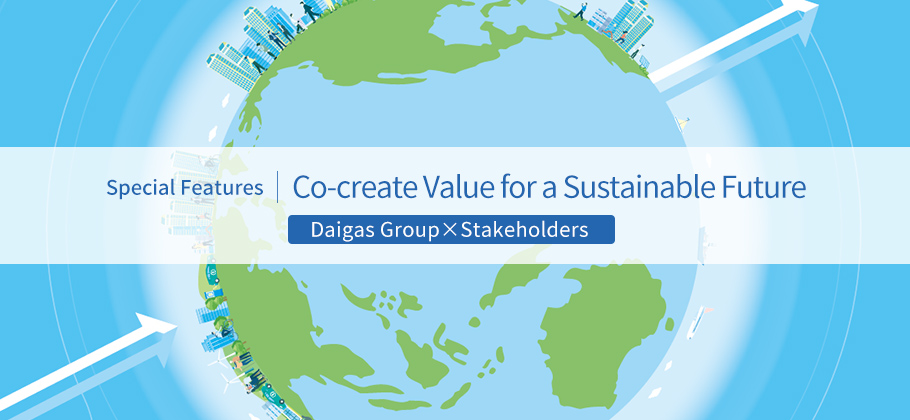 Contribution to the Sustainable Development Goals (SDGs)
Throughout its history, the Daigas Group has operated with the aim of fulfilling its mission to contribute to the good of customers and society.
Since starting to supply gas in 1905, we have striven to provide products and services that can meet the needs of customers and society while keeping in mind our motto of "service first." During that time, we have also shown our strong commitment to developing, researching, and putting into practical use various new technologies that can fulfill customer demand for convenience and energy saving. Moreover, as a corporate group that conducts business mainly in the field of energy, we recognize that the reduction of greenhouse gas (GHG) emissions, which is a key solution to climate change, is one of our most important missions. To achieve a low-carbon or carbon-free society, we have implemented various initiatives, including increasing the use of renewable energy, developing and facilitating the widespread use of state-of-the-art technologies and energy equipment, and encouraging the use of LNG.
In addition, to address natural disasters, which are becoming more numerous by the year, we have adopted measures to protect infrastructure, which is required to function as usual even amid natural disasters, and to prepare for its early recovery. We have thus striven to increase resilience to natural disasters.
The Daigas Group believes that these initiatives will enable us to contribute to the achievement of the Sustainable Development Goals (SDGs).